As we step into the season of giving thanks, we want to give our thanks to you for caring about our communities.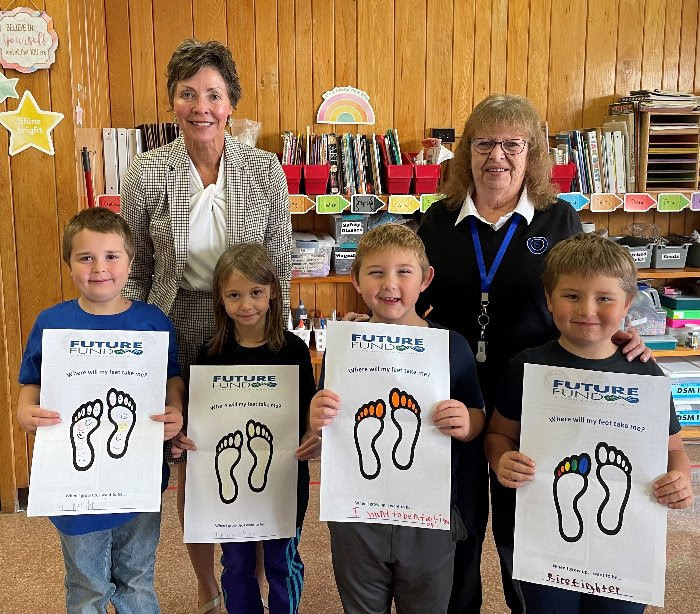 Students at Goodman-Armstrong Creek Schools have a plan for their feet! Where will your feet take you?
🦃 🦃 🦃 ❤️❤️❤️ 🦃 🦃 🦃
Waupaca Foundry is among a growing number of local businesses supporting the Community Foundation's Future Fund initiative. The Foundry has announced a $3,000 commitment to the Foundation's children's saving program.
Starting with the 2019 – 2020 school year, kindergarten students across Marinette and Menominee Counties had a $50 deposit-only savings account established for them by the Community Foundation. Future Fund accounts grow by additional deposits from the Community Foundation during every year of students' K-12 careers.
"We like this sort of student-focused undertaking because it provides opportunities for area youth and reflects positively on our commitment to community. I know other businesses have elected to help grow the Future Fund and we hope our contribution boosts the interests of those in our community who have yet to do the same. This will be a win/win down the road...more options for high school graduates and a stronger local economy."
--Phil Eatherton, Waupaca Foundry Human Resources Manager
🦃 🦃 🦃 ❤️❤️❤️ 🦃 🦃 🦃
On a completely different foot...
As we observe Community Foundation Week we are reminded that our successes are due to the generosity of community members. The financial support provided by Sponsors enables us to expand the Foundation's impact beyond grant-making and providing scholarships to become more engaged in leadership, ensuring the vitality of the communities we call home.
"As we continue to address needs, impact lives, and strive to improve the quality of life throughout Marinette and Menominee Counties we want to recognize and thank those who give of their time and resources to ensure the Foundation meets its mission of service to our communities," said Paula Gruszynski, MMACF executive director.
Please consider allocating a portion of your business's 2023 philanthropic budget toward Sponsorship and watch your giving multiply through the Community Foundation's resources and networks. Sponsorships range from $500 to $5,000 and provide operational support for the Foundation.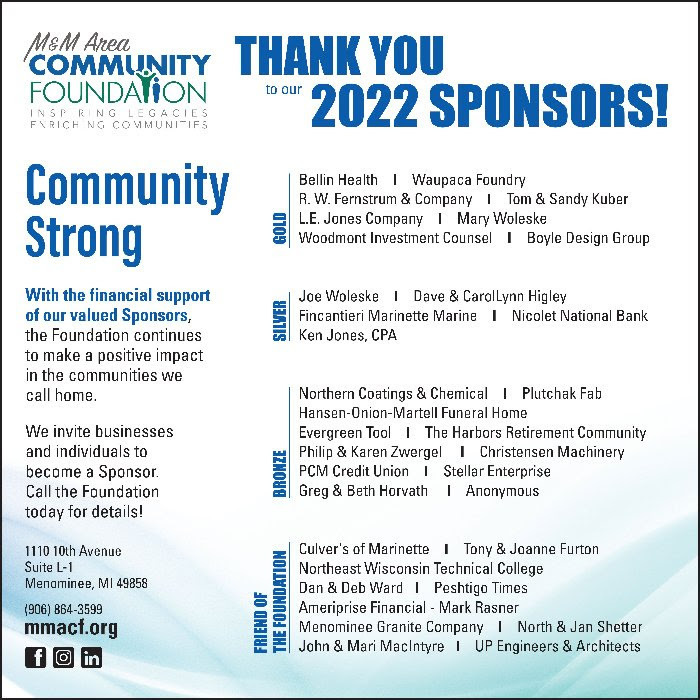 Our Hearts are Full
Local businesses and individuals may arrange a Sponsorship by contacting the Community Foundation at 906-864-3599.
🦃 🦃 🦃 ❤️❤️❤️ 🦃 🦃 🦃